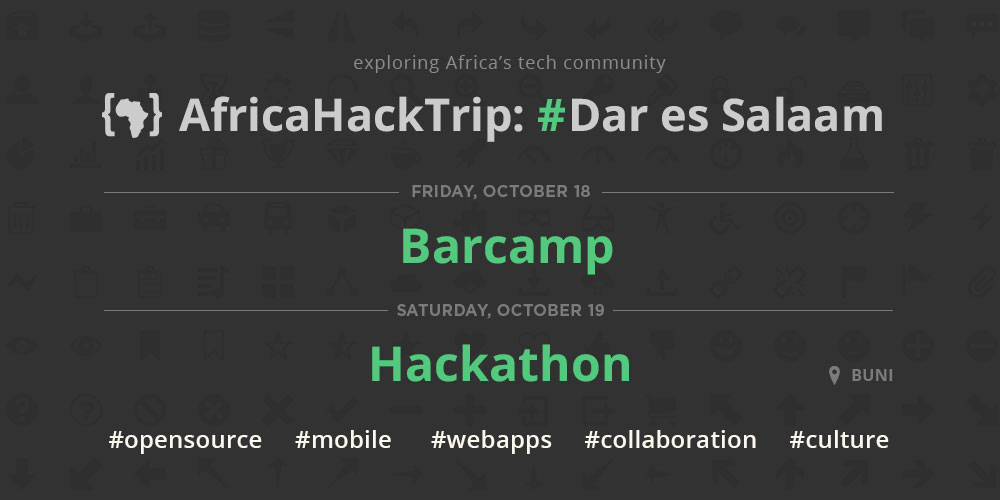 Exchange knowledge and experience, collaborate and work on interesting projects and establish connections to the people from AfricaHackTrip on a 2-day event on the 18th and 19th of October 2013 in Dar es Salaam.
AfricaHackTrip is a group of developers and designers from Europe who are curious about the emerging tech scene in East Africa and visiting Dar es Salaam in October 2013. The main interests and skills of this group ranging from UX design, web technology, mobile devices to open source and hardware hacking.
The events are hosted together with TANZICT and take place at BUNI. With GitHub as a sponsor, there will be free catering on both days. Also Firefox OS devices are generously donated by Geeksphone for developing and testing apps, and a few Arduino kits will be there for hardware hacking.
On the first day, the focus will be on getting to know each other, discussions and community bonding. The second day, will be all about hacking together on projects which are important to the participants.
If you like to attend, please register at the event page on Lanyrd or with the form below.
We would love to hear about topics and ideas upfront so get in touch! You can reach out the the team of the AfricaHackTrip via